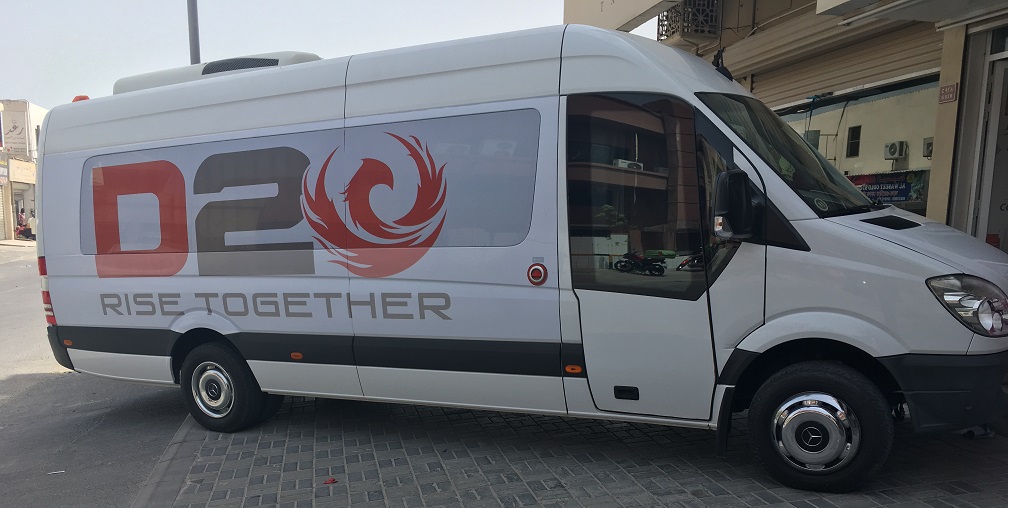 Vehicle Graphics Bahrain
Advertising through Vehicle Branding in Bahrain is a very cost-effective solution. At Print MaxAdvertising, we master all the types of vehicles and use the best material, which is flexible to install and does not damage the paint, for vehicle wraps. Our portfolio includes designing vehicle graphics and SUV branding, passenger van branding, bus branding and all other types of vehicle brandings.

We take care of all the legal requirements, e.g. Traffic approval and any such approval required from other government departments with no extra cost. You just pay the fees and we will take care of the process.

We have been in this field and doing Vehicle Graphics in Bahrain for more than a decade. No matter what your design is, the final output of your Vehicle Graphic will be something that no one will be able to match. Vehicle Branding and Vehicle Graphics in Bahrain is something companies are charging very high and the graphic is not installed properly. We have the expertise to do the Vehicle Graphic Installation on any of your car, van or bus that will make you stand out when it comes to Vehicle Branding.

If you need to explore any other service, go back to Our Services and choose.

Please note that we will be uploading our portfolio on this page shortly. Until then, feel free to get in touch with us using the form below. Thank you!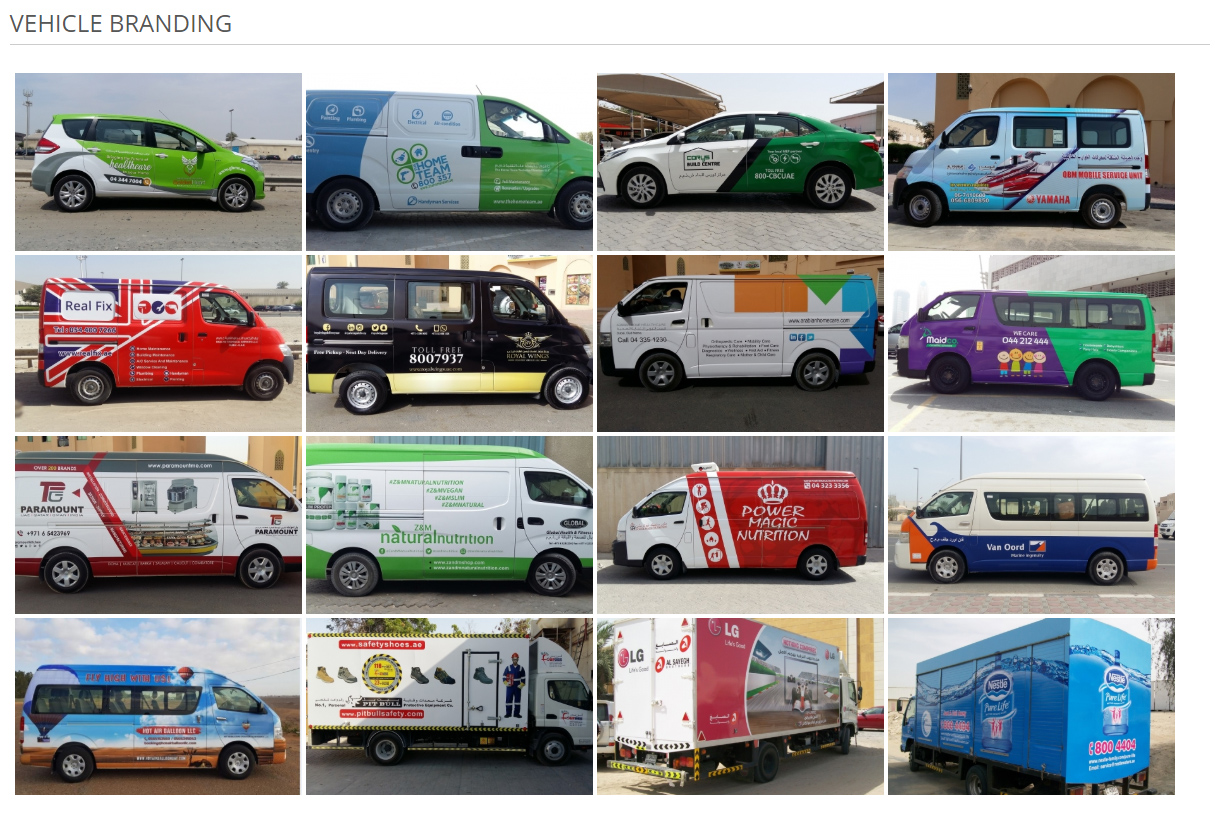 Read More

Vehicle branding is an effective, yet cheap means of marketing that can run 24/7, 365 days a year. Vehicle wraps as a form of advertising tend to generate a favourable impression, thus generating incredible business locally.
At PrintMAX, we help create the best vehicle graphics solutions to meet your advertising goals. By using the right kinds of vehicles adorned with your company colours and appropriate ads can help grab attention among the right demographic.
As one of the leading vehicle branding companies in Bahrain, we offer professional grade, cost effective services to wrap your vehicle in the right marketing materials. We use high quality vinyls to ensure that it does not get damaged even with prolonged exposure to sun, rain and dust. These can be updated as you need, to incorporate new offers and promotions with relative ease.
Such vehicle wrappings have become among the leading branding tactics in Bahrain. Choose our services to know more about how we can optimize your outdoor marketing using vehicle branding.
Read More